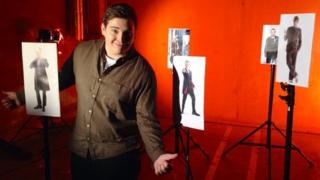 Yonko's favourite Doctor Who outfit
The first picture showing Doctor Who star Peter Capaldi in costume, has been released.
The new Doc will wear a dark blue coat, dark blue trousers, white shirt and black shoes.
CBBC's Doctor Who superfan, Chris Johnson talks us through his top three Doctor Who outfits and tells us why he loves them.
Watch more Newsround videos