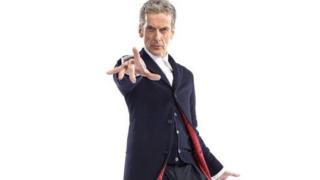 First picture of new Doctor Who costume released
The first picture showing Doctor Who star Peter Capaldi in costume, has been released.
The new Doc will wear a dark blue Crombie coat, dark blue trousers, white shirt and black Dr Marten shoes.
Talking about the outfit, Capaldi described it as: "Simple, stark, and back to basics. No frills, no scarf, no messing, just 100% Rebel Time Lord."