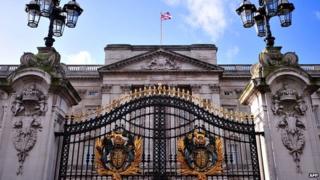 AFP
Buckingham Palace should be opened up to the public whenever the Queen isn't at home, according to a group of MP's.
They say more money is needed to tackle repairs and make improvements to royal palaces.
Currently, Buckingham Palace is open to the public 78 days a year but MPs say it could be opened up on more days.
A Buckingham Palace spokesperson said money is allocated according to priorities and has resulted in spending public money more efficiently.