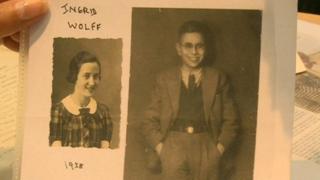 Holocaust survivors tell their story
The victims of the Holocaust in World War Two are being remembered for Holocaust Memorial Day.
Six million Jews, and other people, were killed in prisons called concentration camps during the war, between 1939 and 1945.
They were sent there because Germany's Nazi leader, Adolf Hitler, thought certain groups of people were inferior.
But thousands of children managed to escape and were sent to the UK, including Ingrid and Henry
That have been speaking to Newsround about their experiences.