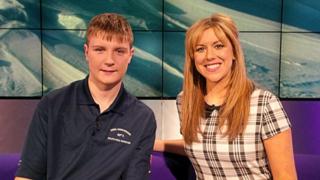 South Pole adventurer Lewis chats to Newsround
Polar adventurer Lewis Clarke popped into the Newsround studio for a chat.
Last week the 16-year-old from Bristol became the youngest person ever to trek to the South Pole.
He travelled 700 miles across Antarctica in sub-zero temperatures.
He showed Jenny what he had to eat during his expedition.
Watch more Newsround videos