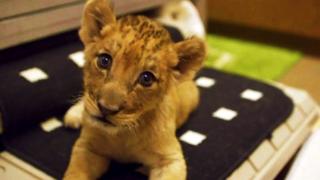 Lion cubs on show at San Diego zoo
Two adorable lion cubs have posed for the cameras at San Diego Zoo in the US.
The six-week-old brother and sister are doing really well and growing up super fast, according to staff there.
The pair are starting to learn essential lion skills like learning to climb and jump.
Watch more Newsround videos