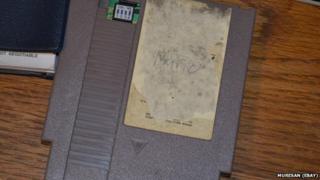 Muresan (ebay)
An extremely rare Nintendo game is expected to sell for over £3,000 in an online auction.
The cartridge is called Nintendo World Championships and features short versions of three games - Super Mario, Tetris and Rad Racer.
The cartridge was never available in shops. Only 116 copies were ever made, for a gaming contest in 1990.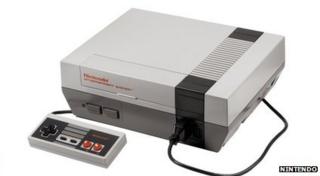 Nintendo
A bid of £3,000 has already been made and experts say it's likely to fetch more.
Sadly the cartridge is in poor condition. The label has been ripped and somebody has written "Mario" on it.
In 2011 a copy of the same game sold at a charity auction for £6,600 - but it was in better condition.