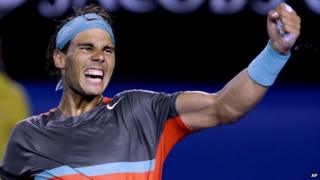 AP
World tennis number one Rafael Nadal has powered past Roger Federer to reach the Australian Open men's final.
The Spaniard beat Federer in straight sets 7-6 (7-4) 6-3 6-3 on Friday.
Nadal now faces another Swiss player, Stanislas Wawrinka, in Sunday's final.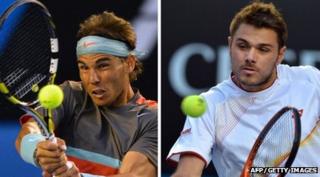 AFP/getty images
If Nadal wins the final, it'll be his 14th Grand Slam title.
It'll be Wawrinka's first ever Grand Slam final. He's ranked eighth in the world.