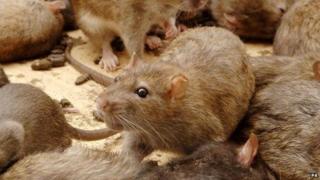 PA
A ghost ship believed to be full of rats has not been spotted drifting towards the UK, say coastguards.
The abandoned Russian cruise liner, named Lyubov Orlova, has been missing since it was cut loose while being towed from Canada almost a year ago.
There had been fears that winter storms could have been pushed it across the Atlantic Ocean and towards the UK.
But coastguards have reported no sightings.
A spokesman for the UK Maritime and Coastguard Agency said: "We have received no reported sightings of the vessel since April last year, but we will respond accordingly."
Those searching for the ship say there are likely to be thousands of disease-ridden rats on board.