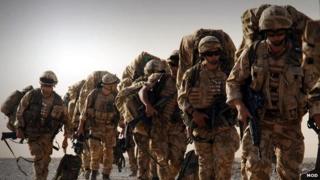 MOD
Around 1,500 people working in the British armed forces are set to lose their jobs.
It's the final stage of government plans to reduce the number of regular soldiers to just over 80,000 as part of defence cuts announced in 2010.
The cuts will be made across all armed forces roles - 1,425 will come from the Army, 70 from the RAF, and 10 from the Royal Navy.
The government says these cuts are needed to save money.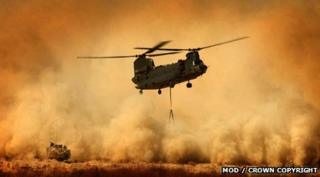 MoD / Crown Copyright
Defence Secretary Philip Hammond said the decisions were "painful" but Britain's security would not be put at risk.
But the opposition Labour party says the cuts risk Britain's safety and security.
Shadow Defence Secretary Vernon Coaker said the government was "taking risks with Britain's safety and security" by going ahead with the latest job cuts.
The government is planning on recruiting more part-time reservists, and hope to increase the number from 19,000 to 30,000.
Those serving or about to serve in Afghanistan will not be affected.