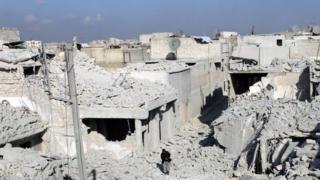 Syria peace talks begin
Peace talks aimed at bringing an end to the war in Syria started on Wednesday.
The talks in Switzerland bring the Syrian government face to face with the people who want them out of power for the first time.
More than 100,000 people have died in the conflict since 2011.
BBC reporter Imogen Foulkes explains what will happen at the peace talks
The fighting started when rebel groups tried to overthrow President Assad.
Leading figures from around the world are overseeing the talks. The UK's foreign secretary William Hague is attending.