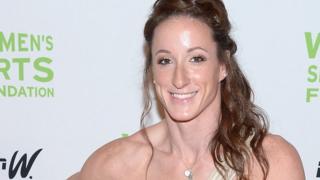 Racing star swaps wheels for skis
American athlete Tatyana McFadden is hoping to add medals from Sochi's winter games to her impressive haul of awards.
Last year she won races of every distance from the 100m to the London marathon.
Now she's set her sights on being selected for the American team for the winter Paralympic games.
Tatyana has Spina Bifida. She grew up in an orphanage in Russia and had to walk on her hands until she was six.
It wasn't until she was adopted by an American and introduced to sport that her life changed completely.
Watch Martin's report to find out more.
Watch more Newsround videos