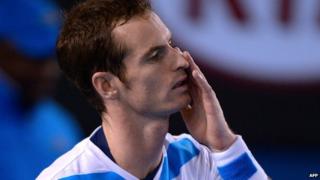 AFP
Andy Murray has been defeated by Roger Federer in the Australian Open quarter-finals.
This only Murray's second tournament since having surgery on his back, and he put up a good fight.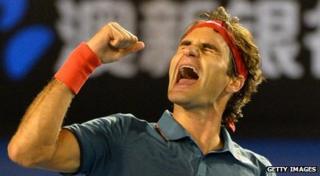 Getty Images
After leaving the court Murray said: "I was proud of the way I fought."
"I changed my tactics a little bit, started playing a little bit more aggressive. That was maybe my undoing a little bit at the end", he added.
Roger Federer will now face Rafael Nadal in the semi-final.