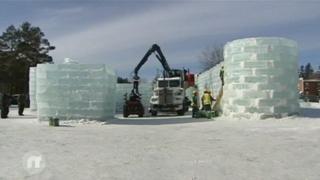 US village builds giant ice palace
A giant ice castle is being built in a village in the US as part of a yearly winter carnival.
Workers in New York are busy putting the ice blocks in place.
When the palace is complete it will even have ice thrones.
The village's winter carnival has taken place every year since 1898.
Watch more Newsround videos