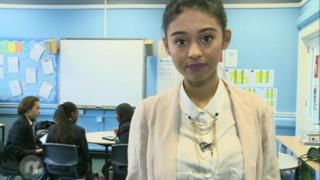 Should energy drinks be banned in school?
Energy drinks have been banned at a school in Manchester to try and help pupils be healthier.
John Vinent, a government adviser on school food, thinks the mix of sugar and caffeine in energy drinks can damage children's concentration and health.
He's called for more research into the effects of the drinks.
Gavin Partington from the British Soft Drinks Association says the drinks "are not designed for children."