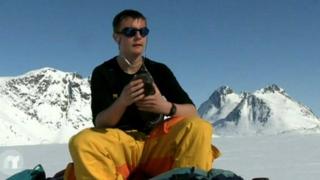 Lewis Clarke answers your questions
16-year-old Lewis Clarke has become the youngest person ever to trek to the South Pole.
Lewis, from Bristol, travelled 700 miles across Antarctica in sub-zero temperatures arriving at the Pole on Saturday afternoon.
Speaking to Newsround's Jenny over satellite phone he answered your questions.
Watch the video to find out what Lewis said.
Watch more Newsround videos