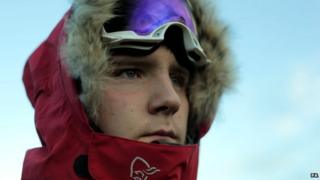 PA
A 16-year-old school boy has become the youngest person ever to trek to the South Pole.
Lewis Clarke, from Bristol, travelled 700 miles in temperatures as low as -40 centigrade and battled winds of up to 120 miles an hour.
Skiing for eight hours a day, he covered around 18 miles (29km), pulling his supplies behind him on a sledge.
He started the challenge on 2 December, two weeks after his 16th birthday and finished on Saturday.
Lewis has raised more than £2,000 for charity through the expedition.
He said, "I knew it would be hard but it's harder than I ever thought it would be."
"I think sometimes about how few people have done this. Only 300 in 100 years. And I'm doing it. That's pretty cool."
Hear Lewis answers your questions about his trek by clicking here.