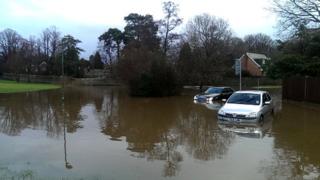 Parts of southern England and Wales have been warned to prepare for floods as heavy rain is forecast.
A yellow warning has been issued by the Met Office the people who predict the weather.
They say rain falling on ground already soaked by wet weather earlier this month will increase the chance of localised floods.
Major roads in Surrey, West Sussex and Kent are already closed due to flooding.