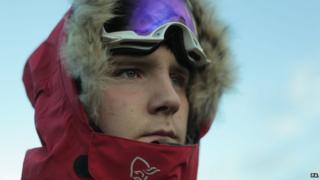 PA
British schoolboy Lewis Clarke is set to become the youngest person to trek to the South Pole.
The 16-year-old set off from the Antarctic coast on 3 December. He has walked and skied for around nine hours a day to cover the 700 mile journey.
Now he only has a short distance to go.
If you could go on any adventure in the world, what would it be? Would you want to climb Mount Everest or go deep sea diving? Or perhaps you'd like head to the Moon?
Whatever your dream adventure is, we'd like to know. Send us your comments with the form below...
This chat page is now closed.
Your comments
I would like to go on an adventure to New York in America because I want to see the Statue of Liberty and go to the shops.
Jessica, London, England
I would love to go to Mars and track down aliens.
Sumaya, England
I would like to go all around the world so I can see what happened and I would would film it so I can show everyone.
Camron, Wolverhampton, England
I would like to climb Mount Everest!
Farsya, Birmingham, England
You must ask your parent, teacher or guardian for permission before you send us a comment.
We may show your comment on this page or in our bulletins on the CBBC channel. We'll show your first name and which town you're from - but we won't use your details for anything else.