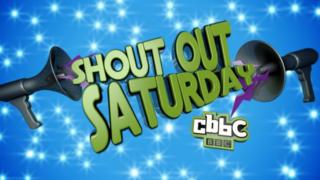 Saturdays on the CBBC channel are getting interactive with new Shout Out Saturday.
Cel and Hacker will be live in the studio between 9am-11.30am to give you guys a chance to get involved with CBBC by phone, email and video.
Viewers can introduce some of the shows on the channel or even shout out to their friends and family.
To watch, it tune in to the CBBC channel at 9am on January 18.