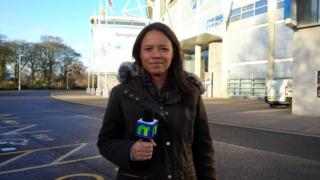 Row over Hull City name change
Hull City chairman Assem Allam has threatened to quit his role if he cannot change the club's name.
He wants to officially change the club's name to Hull Tigers but needs approval from the Football Association.
The club's nickname is the Tigers but some fans don't want the official name - Hull City AFC - to be changed.
Allam says the change of name would help market the club and make money for the football team.
Fans will vote on the change of name and pass the results to the FA which has the final decision.