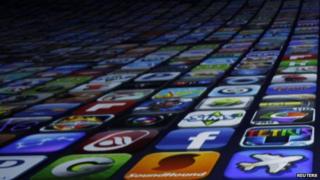 Reuters
Apple has agreed to give millions of dollars back to parents in America, whose children ran up massive bills by making in-app purchases.
Some apps can be downloaded for free but then charge you to continue in the game or buy stuff like lives.
Some children spent lots of money through the apps without realising.
Apple will now need to change things so you have to have permission from parents before you make an in-app purchase.
The decision to refund $36 million (£20 million) only covers people in the States.
In the UK the company's almost always refunded parents if they complained about big bills from their kids gaming purchases.