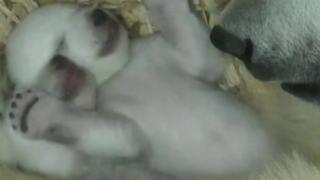 First pictures of polar bear twins
Two polar bear cubs have been caught on camera at a zoon in Germany.
The fluffy pair of polar bears were born just five weeks ago and they've been caught on camera for the first time.
Zoo keepers in Munich haven't worked out yet if they're brothers or sisters yet.
Both cubs are being looked after very well by their mum.
Watch more Newsround videos