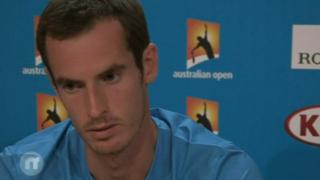 Australia hit by 'extreme' heat wave
Parts of Australia have been hit by an 'extreme' heat wave and lightning strikes have sparked wildfires across the south east of the country.
In some areas the temperatures have hit over 40 degrees Celsius and fire authorities there fear the heat could cause dangerous bushfires.
In Victoria state there were around 250 fires caused by the lightning.
Players at the Australian Open have also complained about the conditions.