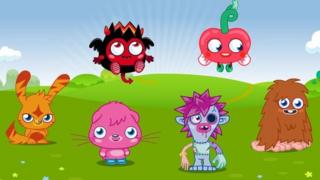 Moshi Monsters criticised by charity
A charity for people with facial disfigurements has criticised the makers of Moshi Monsters for creating characters which, they say, reinforce negative views of people with things like scars and spots.
Changing Faces is urging people to sign a petition to force Moshi makers Mind Candy to change the name of some of their evil characters.
They say names like Fishlips and Freakface make kids connect disfigurement with being bad and could encourage bullying.
Watch more Newsround videos