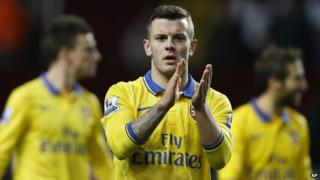 AP
Arsenal are back on top of the Premier League this morning.
They leap-frogged Manchester City after a 2-1 win over Aston Villa last night.
Jack Wilshere sent them on their way and then set up Olivier Giroud for the second.
Christian Benteke pulled one back for Villa but it wasn't enough to halt the Gunners' impressive run.