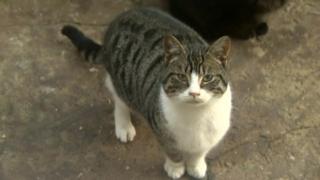 Feral cats on the move
An animal charity says there's been a big rise in the number of feral cats in London.
Feral cats are born without a home and often can't be adopted by families because they are scared of people.
Now the charity has come up with a plan to get some of these cats off the streets.
They want to move feral cats to the countryside.
Watch more Newsround videos