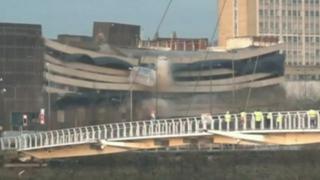 Car park demolition caught on camera
This car park in Newport in Wales was blown up in a series of explosions, but don't worry it was all planned.
The building can be seen crumpling floor by floor.
The demolition of buildings marks the first phase of a new development which will include shops and restaurants.
Watch more Newsround videos