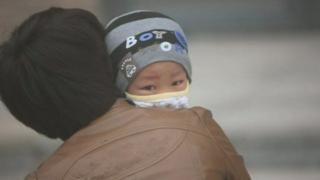 Tackling China's smog problem
Officials in China say they're working hard to tackle the country's smog problem.
Many of China's big cities suffer with bad air pollution, which has recently caused some places to virtually shut down.
Plans to improve the smog situation include closing down coal-burning power stations and limiting the amount of traffic on roads.
The pollution has become so bad that many people wear face masks.
One school in capital Beijing has even sealed off their playground with an inflatable tent!
Watch Jenny's report for more.
More news stories