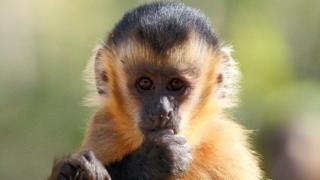 If you love your animals, then you won't want to miss new nature programme, Wild Brazil.
Kicking off on BBC Two on Tuesday, Wild Brazil follows three of the country's iconic species - the capuchin monkey, giant otter and coati.
Brazil is home to more species than any other country on the planet!
We're speaking to the show's series producer Adam White on Saturday morning. He spent 18 months in Brazil working on the three-part series.
We want your questions for him about making a nature programme - send us whatever you'd like to know!
This page is now closed but you can watch the interview here.