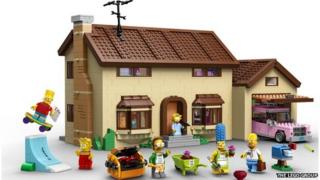 The Lego Group
The company that make Lego has announced plans to make a construction set based on TV family The Simpsons.
It will include figures of the main characters such as Homer, Bart, Marge and Ned Flanders.
A spokesman for Lego said: "We know our fans will love the challenge of building the Simpsons' family home".
The set will go on sale in the US next month and the company plans to launch a separate line of 16 Simpsons mini figures in May.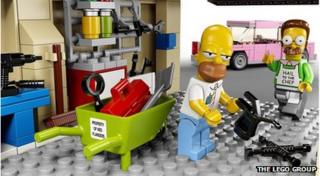 The Lego Group
It's not the first time that Lego has teamed up with popular brands. They've also got kits based on The Lord of the Rings, Toy Story, the Avengers and even Star Wars.
20th Century Fox, who make The Simpsons, plans to air an episode of the show featuring the cast in Lego form in May, in the US.