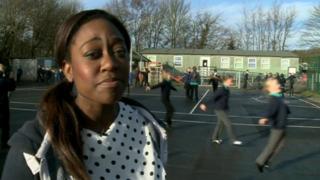 Ayshah meets European immigrants
At the beginning of January 2014 people from Bulgaria and Romania gained the right to work in the UK with no restrictions.
When these countries joined the European Union in 2007 controls were placed on the number of people who could seek jobs in other EU countries.
There's been a lot of public concern about immigration in the UK and some people are worried that extra people will have an impact on jobs, housing and schools.
Ayshah visited the town of Boston where 1 in every 10 people is from Eastern Europe.
Watch more Newsround videos