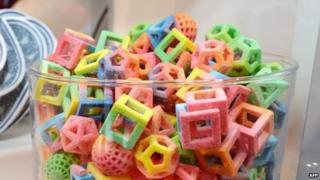 AFP
An American company has developed a 3D printer that is capable of printing sweets.
The Chefjet and Chefjet Pro can print using chocolate, vanilla, mint, cherry or watermelon flavoured sugar.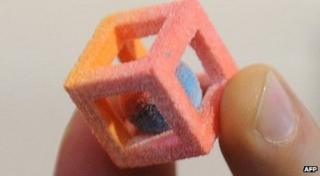 AFP
3D sweets are made by spreading layers of sugar or chocolate on top of each other to make the edible objects.
The cost of these printers may put people off though with the basic version costing about $5,000 (£3,000) and the more advanced one double that.
The Chefjet Pro can also create "photographic-quality" pictures by mixing together different ingredients that can then then be wrapped around cakes and other surfaces.
A Spanish company Natural Machines, recently unveiled a prototype called the Foodini that can create chocolates and ravioli pasta among other choices.