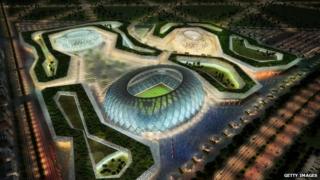 Getty Images
The dates when the 2022 World Cup will be played will not be decided until after the 2014 World Cup, according to the world football governing body Fifa.
Earlier today the general secretary of Fifa told Radio France: "The dates for the World Cup will not be June-July."
He suggested it could take place between 15 November and 15 January.
But this afternoon Fifa bosses said no official decision will be made until later this year.
Why would they move the tournament?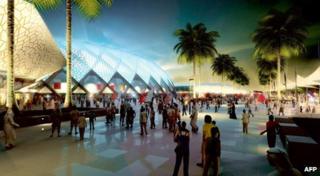 AFP
Temperatures in Qatar where the World Cup will take place, can reach up to 50 degrees Celsius in the summer and would be dangerous for players and fans alike.
If the tournament is moved to the winter months, temperatures would be more like 25 degrees Celcius.
Sepp Blatter, Fifa president said two months ago that a firm decision on dates for the 2022 World Cup will be made in December 2014 .
Qatar organisers have indicated they would be happy to switch to a winter World Cup.