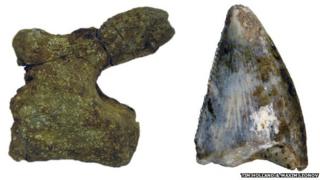 Tim Holland & Maxim Leonov
The teeth from a 20-foot long predator thought to be related to the Tyrannosaurus Rex have been uncovered in Saudi Arabia.
It is the first time dinosaur remains have been found in the country.
Scientists also unearthed tail bones from a giant plant-eating "Titanosaur" which is described as "Brontosaurus-like"
The 72 million-year-old fossils were discovered in the north-west of the Kingdom along the Red Sea coast.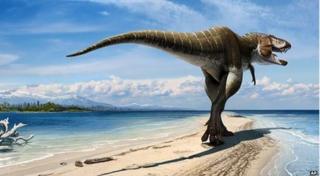 AP
Underwater
Experts say the find is very exciting as when dinosaurs roamed the area millions of years ago, Saudi Arabia was mostly underwater.
Dr Benjamin Kear, from Uppsala University in Sweden said: "This discovery is important not only because of where the remains were found, but also because of the fact that we can actually identify them."