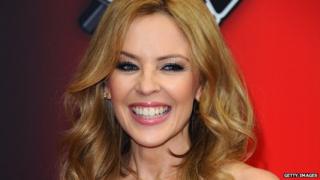 Getty Images
Aussie pop princess Kylie Minogue is jumping into one of the big red chairs on TV talent show The Voice.
She should know what she's talking about when it comes to spinning around - she's been making hits for four decades!
Play our quiz to test how much you know about Kylie...