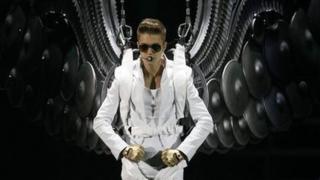 Justin Bieber's latest album has failed to make the UK top 40.
The Biebster's latest offering Journals, which was released on 23 December, only reached number 46 according the Official Charts Company.
All of the pop star's previous albums have made the UK top 20. My World peaked at number three and Believe spent a week at number one.
Justin's new film Believe has done much worse than expected too, taking less than $6m (£3.7m) in America.
Never Say Never, his first feature which came out in 2011, made more than $73m (£44.5m).
New style
The album is a compilation of tracks released during 10 days in October, November and December.
Fans were then given the choice of either using the "complete my album" feature in iTunes or waiting and download the record in one go.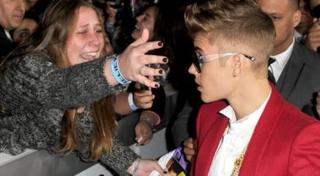 After its first week in the chart, it fell to number 94 on Sunday.
Last month Bieber suggested he was giving up life as a pop star.
The singer tweeted his 48 million followers with the message: "My beloved beliebers I'm officially retiring."
Earlier claims he was retiring were later denied by his manager, Scooter Braun, who said the 19-year-old would only be taking a break in 2014.