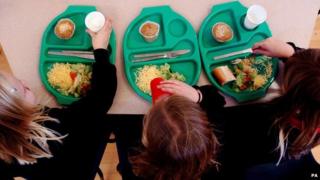 Children in Scotland are likely to be given free school meals in the first three years of primary school.
The change is expected to be announced by the Scottish government this week.
It will match similar plans to provide free meals to primary school children in England from September.
It follows a group of unions, churches and children's organisations writing to the Scottish government, after the plans for England were announced, to ask them to do the same.