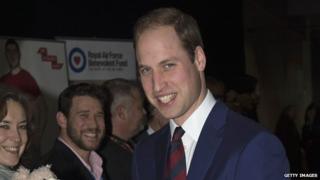 Prince William will go back to University today to study agricultural management at Cambridge University.
The course will last 10 weeks and will focus on issues facing the UK's farming industry and rural communities.
He's expected to have 18 to 20 hours of lectures, seminars and meetings each week.
The course is designed to prepare William for taking over the Duchy of Cornwall estate from his father, when he becomes king.