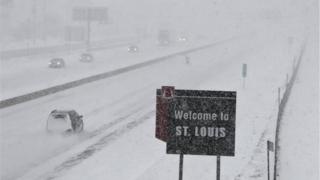 Freezing weather continues in U.S.
The U.S. is set to feel temperatures of up to minus 38 degrees Celsius today.
Arctic winds blowing across America are causing huge snow storms and freezing temperatures right across the U.S.
Hundreds of schools are closed and people in the worst hit areas advised not to go outdoors.
The harsh weather is thought to continue until the end of the week.