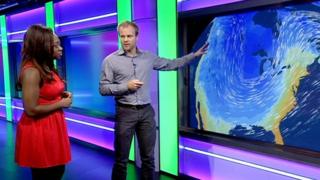 What causes a polar vortex to form?
Parts of America are preparing for potentially record-breaking low temperatures, caused by an icy blast of air known as a polar vortex.
A winter storm has already .
Weather expert Simon King told Newsround how a polar vortex is formed - and how it's affecting the weather in the UK.
Watch more Newsround videos