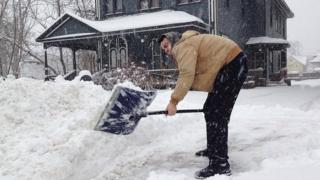 US braced for freezing temperatures
Parts of America are preparing for freezing temperatures brought in by an icy blast of air known as a polar vortex.
A winter storm has already covered north-eastern states and parts of Canada with snow up to 60cm deep.
Weather experts think the icy temperatures could break records.
Schools in Chicago have closed and people have been told to stay indoors.
Watch more Newsround videos