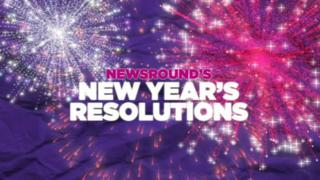 Newsround's New Year's Resolutions
The New Year is here, but have you made any New Year's Resolutions yet?
Are you going to try and eat more fruit and vegetables? Perhaps you want to spend less time in front of the TV and more time outside?
We asked a selection of the Newsround presenters what they would be trying to change in 2014.
This is what they had to say...
Watch more Newsround videos