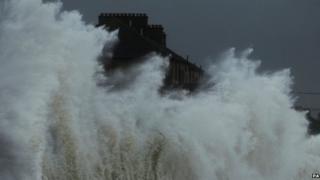 More storms, high tides and gale-force winds are expected across many parts of the UK.
Over one hundred flood warnings remain in place across the country.
Most of those are in Southwest England, where the ground is already saturated, following heavy rainfall in the past 48 hours.
In total more than 200 homes have been flooded from Cornwall to Scotland, with fields and roads across the country left under water.
BBC weather forecaster Darren Bett said further stormy weather is expected in many parts of the UK.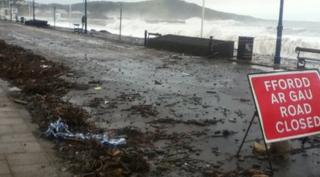 Roads are closed because of flooding in areas including Ayrshire, Herefordshire, Somerset, West Sussex, Surrey, Berkshire and Wiltshire.
Some train routes in England, Wales and Scotland have also been affected by flooding and poor weather conditions, National Rail said.
On Saturday, Prime Minister David Cameron praised the "great work" of the people involved in responding to the latest floods.