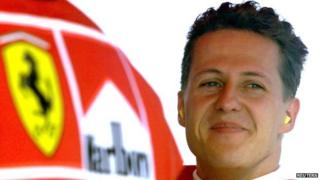 Investigators in France are examining a camera which had been fixed to the ski helmet of injured Formula 1 driver Michael Schumacher, according to media reports.
They're hoping the camera may reveal clues about the circumstances of his skiing accident in the French Alps.
On Friday, fans held a silent vigil outside the French hospital treating him, to mark his 45th birthday.
Doctors say Schumacher is in a stable but critical condition.