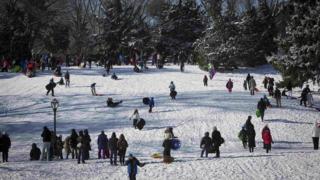 Huge snowstorm hits America and Canada
A winter snow storm is causing chaos in Canada and north-eastern US states, bringing up to 60cm of snow in some parts.
In Quebec City in Canada, the temperature dropped as low as -38C.
Authorities there have warned residents to remain indoors for their own safety and to keep roads clear for snow removal.
In New York City, all public schools were closed on Friday and people ordered to stay at home if they can.