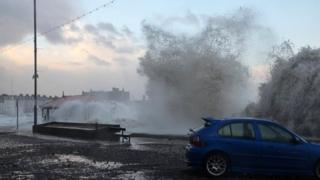 Stormy weather to continue
More stormy weather and snow is expected in parts of the UK over the weekend.
Many people living near coasts around the UK were already hit by severe flooding on Friday.
In Dorset in southern England and Aberystwyth in west Wales, hundreds of homes were flooded and residents were evacuated.
Four severe flood warnings are still in place, one in Dorset and three in Gloucestershire.