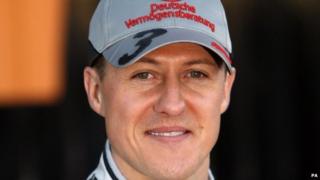 A silent vigil has been held for injured Formula 1 driver, Michael Schumacher, to mark his 45th birthday on Friday.
Fans gathered outside the hospital where he is being treated in the French city of Grenoble.
Schumacher, who is the most successful F1 racer in history, is in a stable but critical condition after a skiing accident in the French Alps.
Schumacher's family have thanked fans for their "great support" and described the German as a "fighter".