A mission to rescue people from a scientific research ship stranded in Antarctica has been completed.
The Akademik Shokalskiy ship has been trapped by ice since Christmas Eve - with 52 scientists and tourists on board, and a crew of 22.
A helicopter picked up passengers in groups to get them to an icebreaker ship, so they could be taken home.
The crew is planning to stay on the vessel until it becomes free. It isn't in any danger of sinking.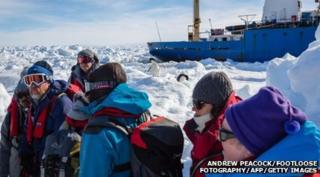 It's expected the 52 rescued passengers will arrive in Australia by the middle of January.