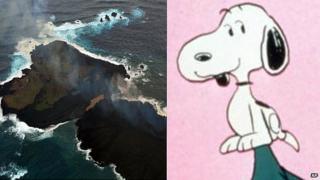 An undersea volcanic eruption off Japan's coast has created a new island that looks just like Snoopy.
The island rose from the sea 620 miles south of Tokyo and expanded before joining up with an existing island.
Scientists say the volcano remains highly active and that the island may change shape as it continues to expand.
Japan's coastguard have warned that the area is still very dangerous and told tourists to stay away.